Arm liposuction which is practiced in Turkey allows women to strengthen their arms and to remove the fat cells from this part of the body.
Liposuction is a cosmetic surgery that removes the localized excess fat.
This mini liposuction allows you to have smaller and toned arms without excess fat.
The arms are that area of the body that is often neglected, but for those who are corpulent, it is an important aesthetic problem. This is true for both women and men. Sport and a good diet are certainly essential for an attractive body profile, but sometimes, unfortunately, this is not enough. On the contrary, with sport, the arms do not lose weight, but, they become stronger.
In some cases, the excess fat of the arms is genetic and resists any type of diet and physical activity. In these cases, it is possible to do liposuction in order to remove the unwanted fat.
Arm liposuction: the preoperative consultation
Each procedure is preceded by a meeting with the surgeon who will answer all your questions and evaluate with you the possible need to aspirate the fat in several points in order to obtain the best results and to meet all your expectations.
Before the intervention, you will undergo a pre-operative examination : blood test and ECG, chest X-ray for smokers over 40 years old, chest X-ray for non-smokers over 50 years old.
Liposuction is performed under local or general anaesthesia.
During the consultation, you will also evaluate this choice with the anaesthesiologist.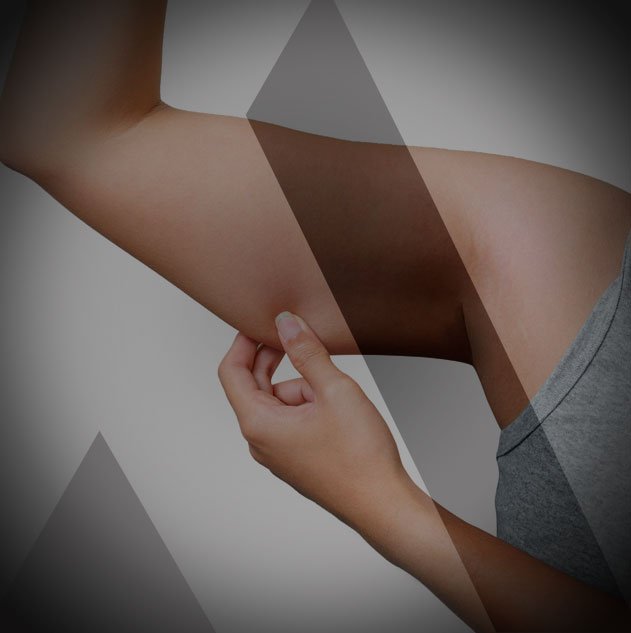 Arm liposuction is the optimal cosmetic surgery technique to eliminate the excess fat in the arms.
This procedure makes the body profile more harmonious.
It can be performed with belly liposuction, thigh liposuction...
How is it performed
When the effect of the anaesthesia begins, the surgeon applies a special tumescent solution to the subcutaneous area. The fat under your skin will melt better thanks to this liquid and will be aspirated easily.

The fat cells are aspirated through cannulas of only a few millimetres, that is why the scars are almost difficult to notice. These very small incisions are stitched with 1 or 2 stitches with absorbable thread and a sterile cover is applied.

Arm Liposuction: the postoperative phases
In the days following the arm liposuction, you will not have to make any effort. You should expect at least a week of rest.
You should expect at least a week of rest.
In three weeks, the swelling and the bruises will disappear and after six weeks you will be able to resume sports and other heavier physical activities.
At the clinic, you will be given a pressure bandage that you must wear for the next six weeks. It will facilitate the process of healing and prevents the appearance of new bruises.
The result of the arm liposuction is visible from the 6th month after the procedure.
Arm liposuction performed in Turkey guarantees to the patient toned and smaller arms with well defined contours.